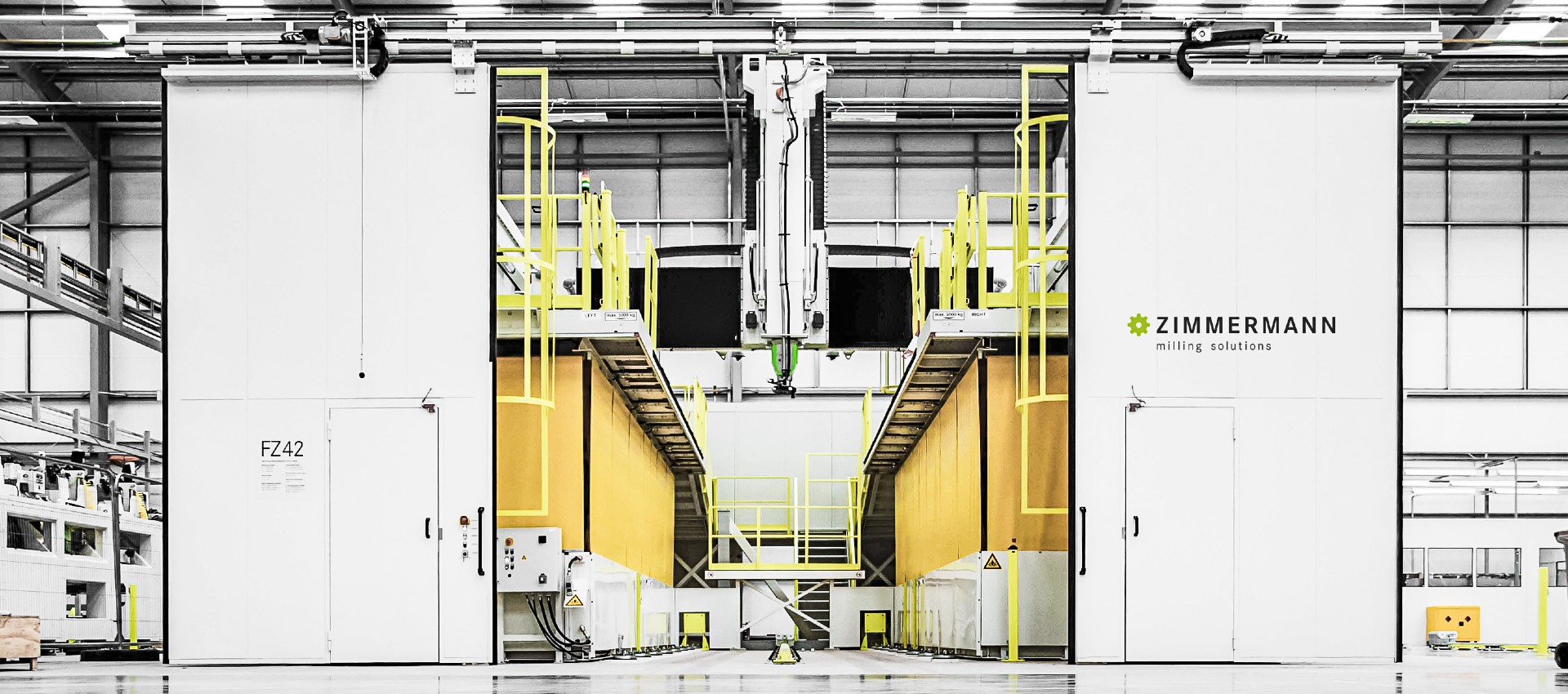 Passionate – we live technology.
We develop and produce special machine solutions for your individual requirements. Since in complex production processes all characteristics of the milling solution are adapted to the specific application, each project is preceded by an individual technological consultation. Thanks to many years of experience and technological partnerships, we can develop solutions with you that open up new possibilities for processing a wide variety of materials.
The basis of every Zimmermann machine is a modular system that you can configure yourself! We project and develop each machine together with you in order to take into account your individual wishes. The following additional options are available:
Flexible manufacturing systems (FMS)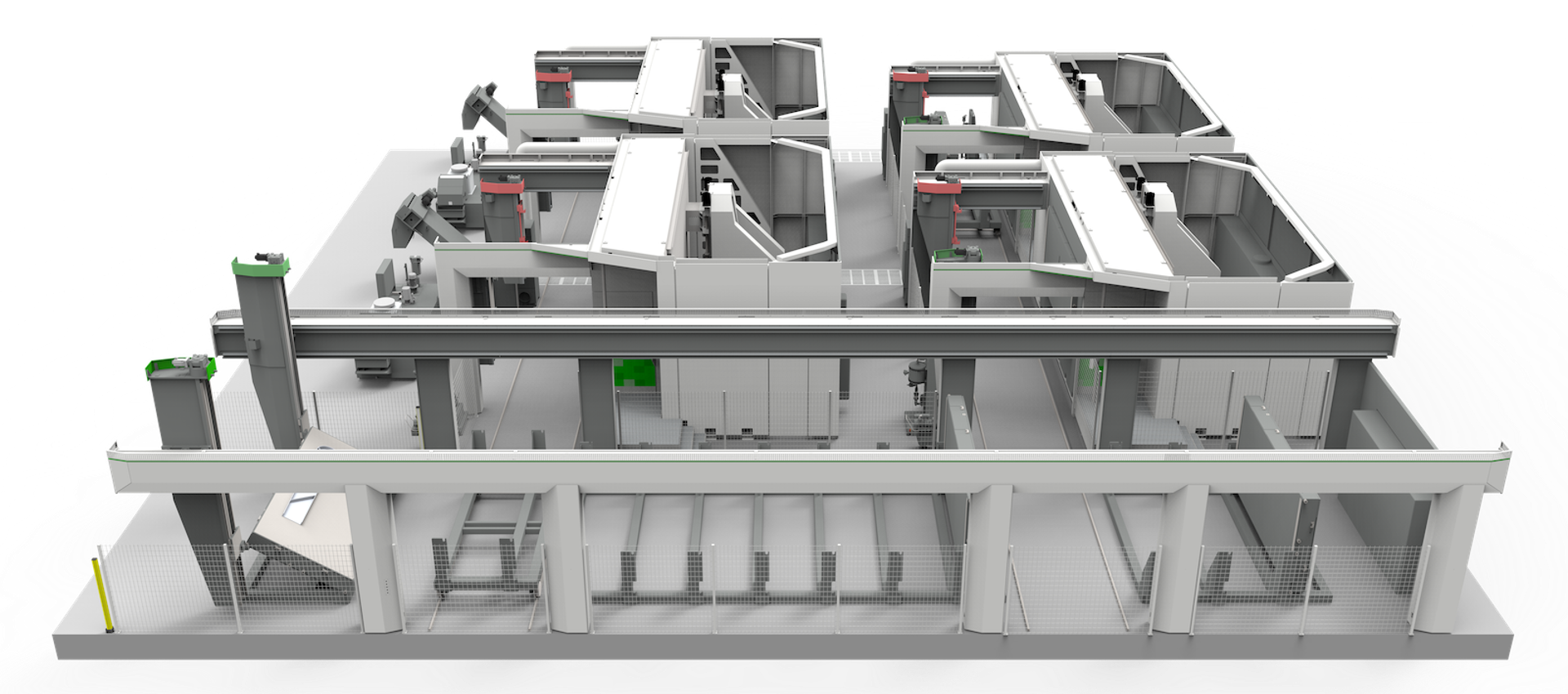 Flexible manufacturing systems (FMS) from Zimmermann offer maximum productivity through a fully automated workpiece flow. The result is optimized production logistics. The result is optimized production logistics. For example, parallel set-up reduces machine downtime to a minimum. The keyword fully automatic production primarily refers to the interlinking of several systems using equipment such as pallet changers or transport systems. For a smooth interaction of all components, however, a maximum of process reliability and a minimum of manual intervention in the individual disciplines is also required. We manufacture the optimum machine concept for your processes in order to meet your individual requirements.
Your advantages: Productivity through high machine availability | Reduction of labour costs | Consistently high quality | Loading and unloading parallel to main time | Reduced non-productive times Unmanned operation
Our offer: Insulated FZH pallet changing system for two pallets | Pallet automation on rail system (pallet station) | Pallet automation with pallet rack | Interlinking of several machines with master computer
Workspace division - huge workspaces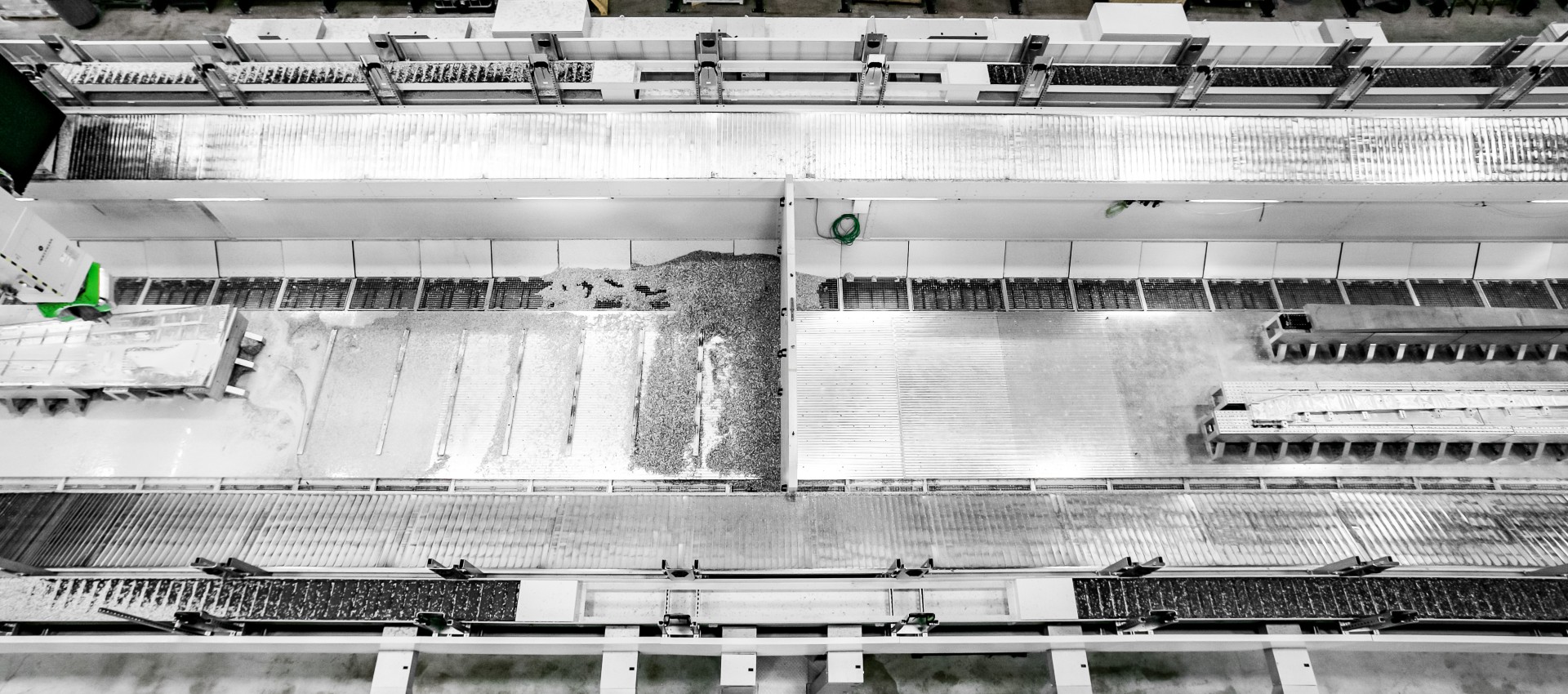 When designing the workspaces within the portal milling machines, there is hardly any limit to creativity. Whether with different designs for the clamping table, the most varied partition wall systems or simply huge workspaces. Where previously components were assembled from individual sections, today the focus is clearly on the production of large components from a single piece. In order to further increase economic efficiency, it is crucial that manufacturing strategies are developed that enable complete machining in as few clamping operations as possible. Zimmermann fulfils this task by realising large workspace volumes in combination with exceptionally high and durable accuracy, excellent accessibility and state-of-the-art clamping and milling technology.
Your advantages: Main time parallel set-up, loading/unloading | Minimized machine downtime | Variable maximum working area | 2-in-1 solution | Different division ratios due to several slots
Our offer: Maximum working areas up to x=40m | Variable partition wall system
Clamping technology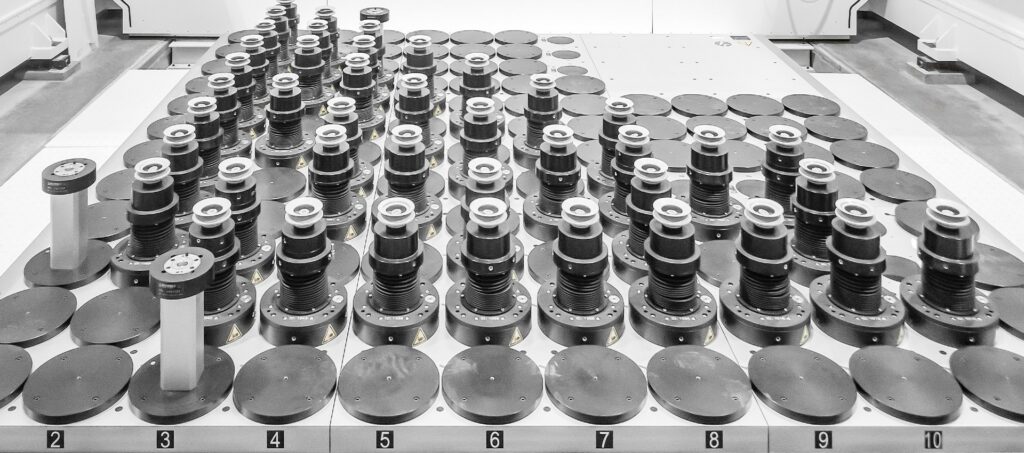 The production of large parts in one piece, curved workpieces, complex formats, a wide variety of materials – in order to achieve perfect results on milling machines, the clamping technology used must also meet the highest requirements. Zimmermann relies on clamping technology which is selected according to the customer's special requirements and modified if necessary, because tailor-made fits are simply better than off-the-shelf. Get optimum results from our milling solutions with clamping concepts developed individually for you and your processes.
Space for your project
The economic changes in an increasingly diversified world place new demands on today's horizontal machining centers and portal milling machines and their integration into the production process. Both standardized and customer-specific production must be possible. CNC milling machines must increasingly be able to work intelligently in combination with other machines and robots.
he Zimmermann machine program with its modular design offers optimal conditions for today's and future requirements of the different industries, whether aerospace, automotive, model/mould or tool making.