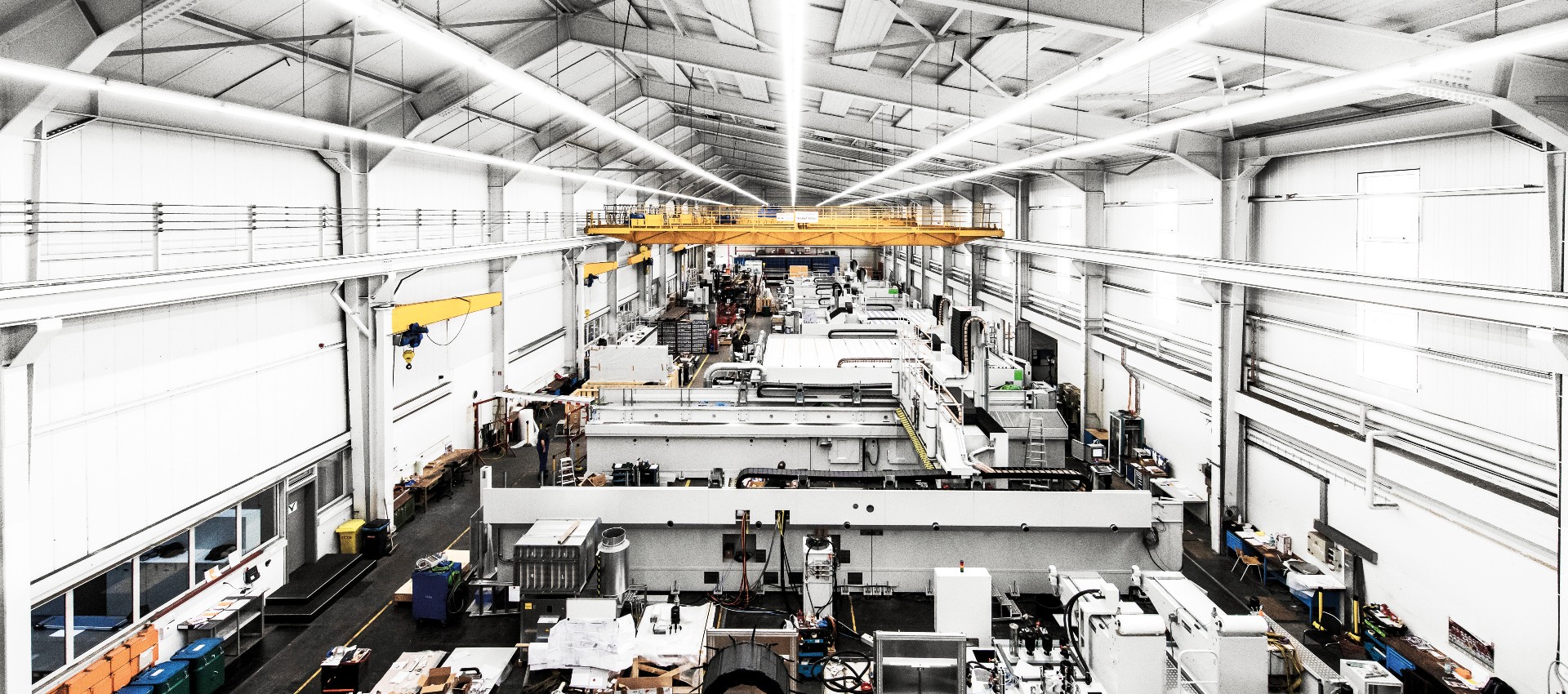 Machining Solutions Industry
Efficient across industries.
Robust design, large-volume machining meets extraordinary geometries and machining strategies. Our gantry machines for the industry offer you the optimal solution for a wide range of applications. With outstanding precision and efficiency, they enable complex milling operations and the efficient machining of workpieces in various sizes and materials. Rely on our machines to exceed your industrial milling requirements in the best possible way.
Machine builder
The manufacture of wind turbines and of machine building are among our core competencies. From large turning-milling machines for circular symmetrical components such as bearing cages or turbine rings to classic 5-axis gantry machines for the machining of geometric machine components. We offer the right solution for your challenge.
Railway vehicles
Our milling machines achieve an availability of >according to VDI calculation principles. Due to the intelligent guide arrangement and robust drive components, Zimmermann machines meet all requirements for the machining of large-volume aluminum profiles or flat aluminum structural components.
Shipbuilding
Today, large bronze/copper alloy propellers up to a diameter of 6 meters can be machined on our modern milling machines. But also in the machining of laminating molds in the yacht building we have already been able to prove our skills. We are ready to meet your challenge and will be happy to provide you with advice on an optimal machining strategy.
Zimmermann x OTTO FUCHS KG
"Zimmermann responded to our wishes and we received a customized milling machine that we can use flexibly for our component production. The cooperation with Zimmermann was constructive throughout."
OTTO FUCHS KG
Available
Stock Machines
Our stock and used machines are available on short notice.