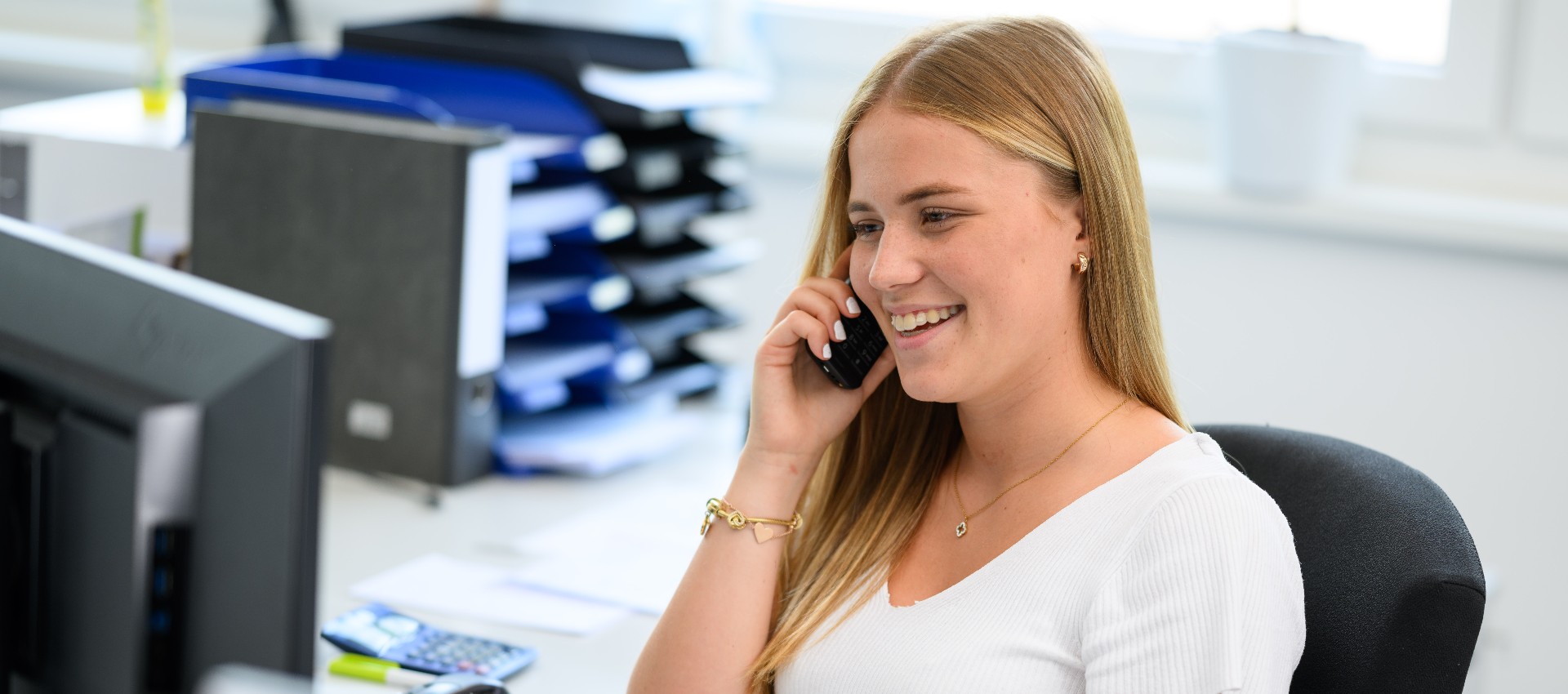 Our Service:
Always there for you.
Our Zimmermann team – working for you worldwide.
With every Zimmermann solution, our customers acquire not only high-performance machines with a vast working area, outstanding dynamics, maximized material removal rates and unrivalled surface quality but, even more importantly, peace of mind and security. Their confidence is based on our impressive service capabilities. And not just when they buy their Zimmermann solution but for many years afterwards.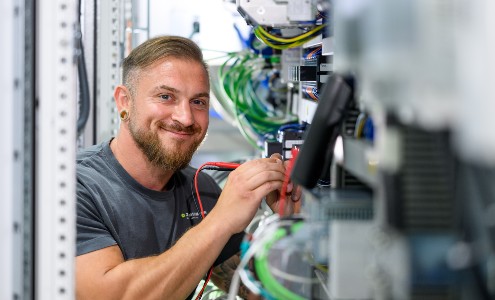 FZ Service
fast and straightforward
Our service team is always at your side to solve problems and avoid machine downtimes. A spare parts availability of 95% and a fast delivery worldwide ensures reliable customer support:
Spare part service
Inspection & maintenance
Service-Hotline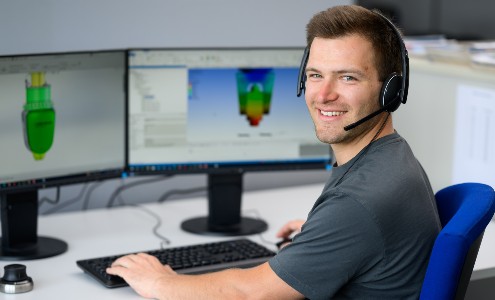 FZ Support
personally or virtualy
Our service team is at your side and takes care of the availability and efficiency of your machine. First and primary priority is the rapid identification of faults to minimize the downtime of your machine.
Remote service/remote diagnostics
Online troubleshooting
Service-Hotline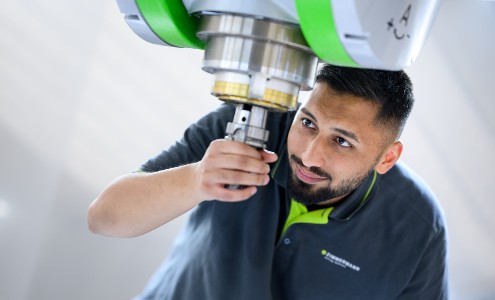 FZ Milling Heads
Made in Neuhausen
The Zimmermann milling heads are the heart of our machines. For this we have our own engineering team, which develops and manufactures the heads.
Repair service
Testing
Exchange heads available at any time for troubleshooting
Spindle hotel storage & maintenance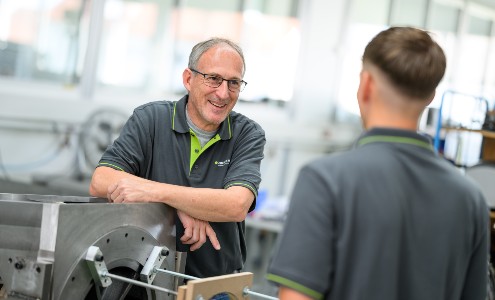 FZ Academy
we train you
Our team of application engineers and service technicians will support you in setting up and optimal use of your new Zimmermann, so that you can exploit its maximum potential:
Training on the job
Component optimization
Individual maintenance training
What can I do if I have a problem with my machine?
If you have a problem with your machine, there are several options available to you for assistance. You are welcome to contact our Service Hotline, where our experts will assist you with troubleshooting and fault diagnosis. The service hotline can be reached at +49 7158 948955-237.
In addition, a service e-mail address is also available. You can send your request by e-mail to service@f-zimmermann.com Our customer service team will process your e-mail as quickly as possible and provide you with appropriate assistance to solve the problem.
Our goal is to help you efficiently and quickly in case of problems with your machine so that you can get back to work as soon as possible.
Is there a dedicated service contact for each customer?
Our team works together to ensure that each customer receives the best possible support. This allows us to respond flexibly to different concerns and requests and ensure a high quality of service. Our goal is to assist you quickly and efficiently, regardless of which employee is available at the time.
Is remote access to the machine possible?
In principle, access via remote diagnostics is possible, provided that certain criteria are met and we have your consent for remote access. This requires, among other things, a stable Internet connection and the installation of our remote access software. Our service team will be happy to inform you about the necessary requirements.
What are the advantages of a maintenance contract?
Regular maintenance increases the lifetime of your CNC portal milling machine and avoids expensive repairs and unplanned downtimes. We offer you a reliable, long-term solution with our staggered maintenance contracts. Our maintenance services are specially adapted to your machine and are carried out by trained service personnel. Your advantages:
Higher productivity / production quality
increased machine availability
improved value retention
maximum cost control
early information about critical wear parts
Available
Stock Machines
View available machines!